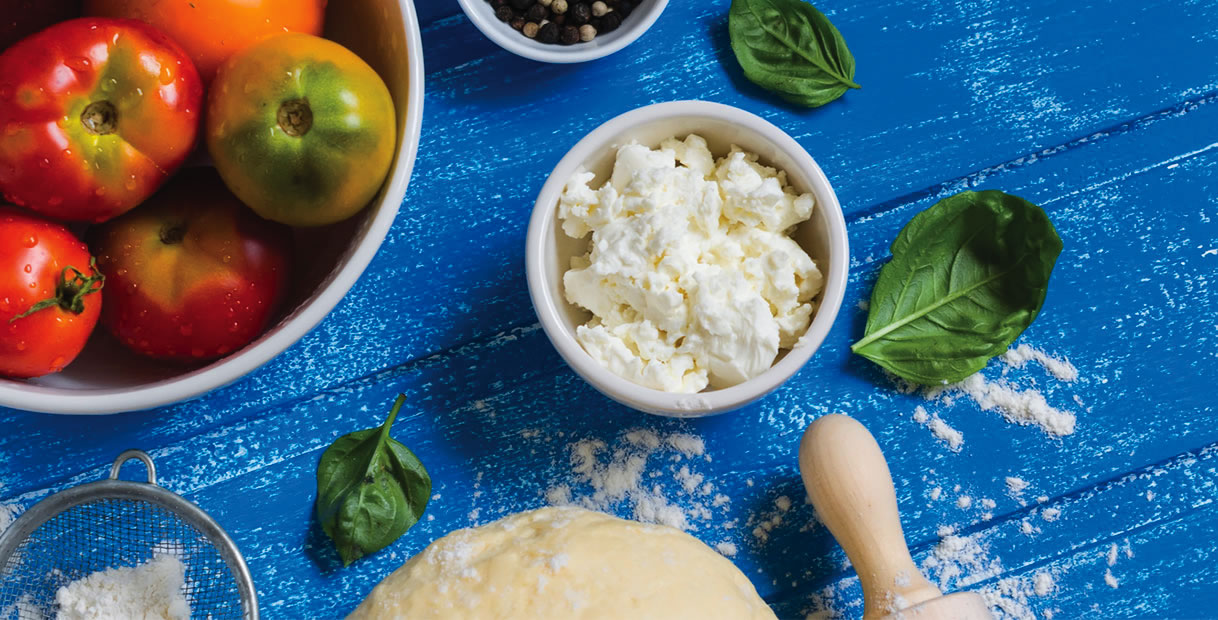 Mary's Family Pizza
Ingredients
Small Pizza Dough Ball
(readily available at local grocery stores and pizza shops)
Flour
Semolina
Olive Oil
Feta
Sun-dried Tomatoes
Fresh par-boiled Artichoke Hearts
Freshly Chopped Parsley
Salt and Fresh Ground Black Pepper
Preperation
Pre-heat a pizza stone, placed on the lowest rack of the oven, in a 500°F oven for 1 hour.
Working on a floured board or work surface, roll the pizza out until it is about ¼" thick, stretching and rolling from there until the desired thickness is reached and leaving the edge a little thicker to form a bit of a lip.
Sprinkle semolina on a pizza peel and place the rolled-out pizza dough on the peel.
Sprinkle olive oil on the dough and spread it over the surface of the dough with your fingers.
Add the toppings: Feta, Sun-Dried Tomatoes, Artichoke Hearts, Parsley and season with salt and pepper.
Drizzle with olive oil and bake on the pre-heated pizza stone for 10-12 minutes until done.